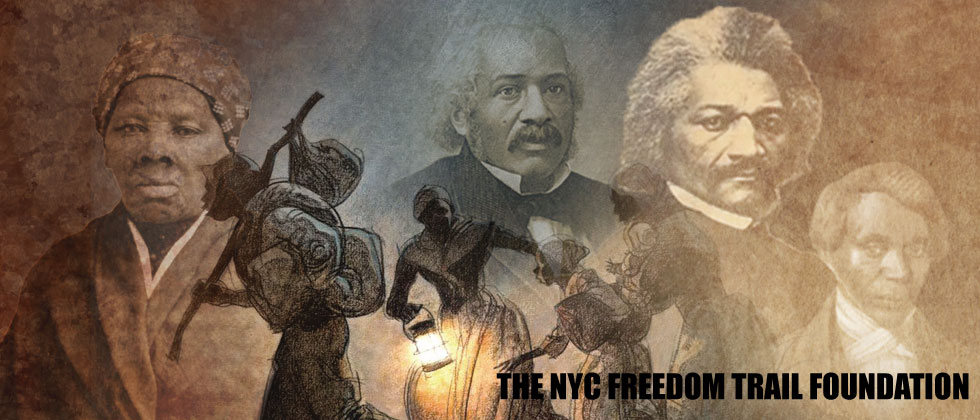 ABOUT US
The NYC Freedom Trail proudly celebrates new York city as one of the most signature locations for, attracting over 2,000 men and when in their escape from bondage.
This authentic experience of history, which is provided by both the walk and the sites along the Trail, is a vital part of American history and its growth. The NYC Freedom Trail Foundation is a critical part of that growth.
Established as a non-profit organization with the responsibility to market and promote the NYC Freedom Trail Foundation it also plays an important role in helping to preserve the 20 or more sites along the Freedom Trail.
Browsing through this website provides a view of the wide range of programs that the NYC Freedm Trail Foundation offers education, promotion, and preservation.The NYC Freedom Trail is one of the country's most successful ideas for how to experience an important part of American history.

As we looks forward to the next half century of inviting the world to experience the Trail, the NYC Freedom Trail Foundation has a rich and significant opportunity to assure its vitality and relevance.
Through strong collaborations with the NYC Freedom Trail sites, the City of New York, corporations, foundations and educational institutions the NYC Freedom Trail Foundation works creatively to promote and preserve the Trail and its sites so that future generations can learn the important lessons of the American Abolitionist history.
NYC Freedom Tour Offers:
Private VIP Tours for Discerning Travelers

School Field Trips

Corporate and Group Tours

Audio Tour
Free self-guided tours of more than 30 historic sites